Serie A
Football News
Roma
Sep 19, 2020
Roma's Marash Kumbulla: 'I liked to watch Smalling. I tried to learn from him'
Albania centre-back earned a move to the capital after a spell at Verona,...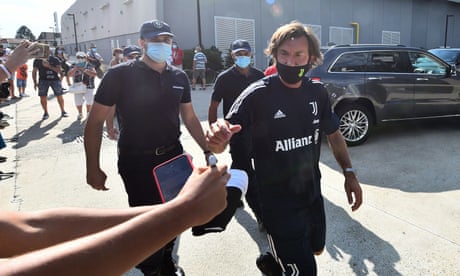 Serie A
Sep 17, 2020
Serie A kicks off with all eyes on Juve's remarkable Andrea Pirlo gamble | Nicky Bandini
Will the rookie manager steer Juventus to a 10th straight title or could...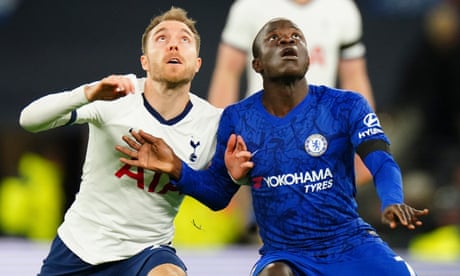 Chelsea
Sep 11, 2020
Chelsea reject Inter offers for Kanté, including Eriksen in part-exchange
Italian club also offered Marcelo Brozovic as part of a dealChelsea not...
Transfer window
Sep 01, 2020
'Here we go': inside the transfer window with Fabrizio Romano – video
The transfer window can be a time of huge excitement or heartbreak for...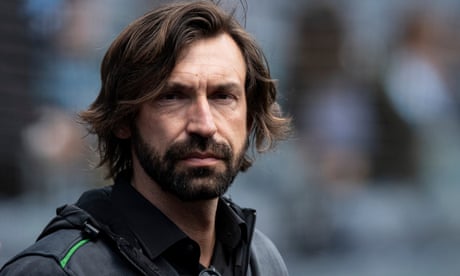 Juventus
Aug 09, 2020
Juventus appoint Andrea Pirlo manager following Maurizio Sarri's sacking
Former midfielder gets job only week after U23 appointmentSarri dismissed...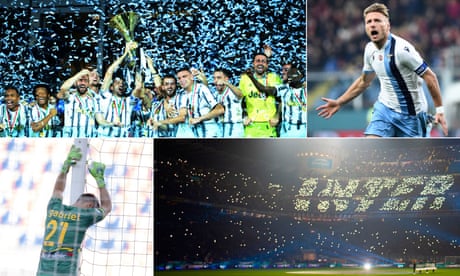 Serie A
Aug 07, 2020
It's the Bandinis 2020! The complete review of Serie A's 2019-20 season
It was two seasons in one with the usual winner after some interesting...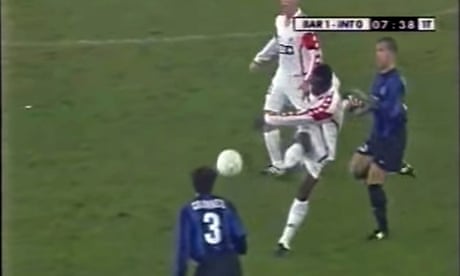 Football
Aug 03, 2020
Golden Goal: Hugo Enyinnaya for Bari v Internazionale (1999)
An equaliser from 40 yards announced the 18-year-old Enyinnaya to the...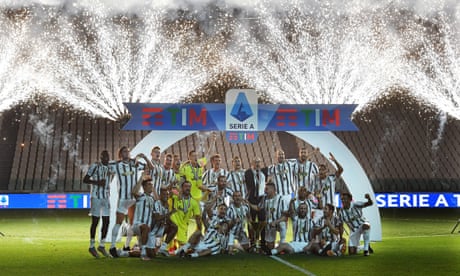 Serie A
Aug 03, 2020
'Calcio d'Agosto' with a difference: a unique Serie A season ends in summer
Serie A teams spent the first weekend of August bringing down the curtain...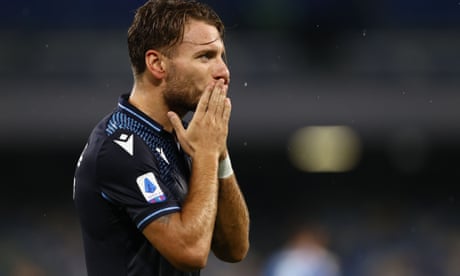 Football
Aug 03, 2020
Premier League, Bundesliga, La Liga and Serie A top scorers 2019-20
Keep tabs of the top scorers in Europe's major leagues as the delayed...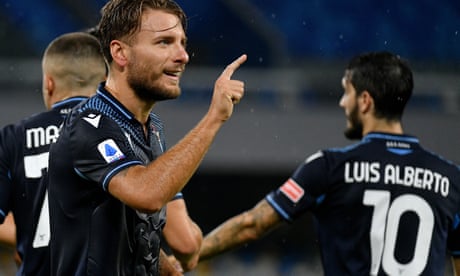 Serie A
Aug 02, 2020
Serie A roundup: Immobile equals scoring record as Roma win at Juventus
Lazio striker equalled Gonzalo Higuaín's record of 36Juventus lose at...