Ligue 1
Football News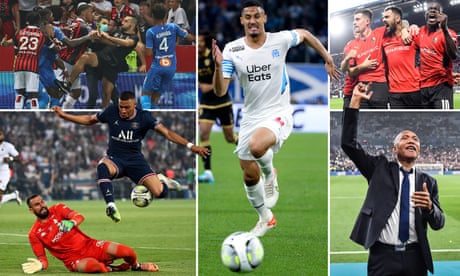 Ligue 1
Jun 08, 2022
It's the Adam and Erics 2022! The complete review of the Ligue 1 season
It was a season to remember for Kylian Mbappé and Antoine Kombouaré. But...
St Etienne
Jun 01, 2022
In a shameful season for fans, St-Étienne saved the worst for last
The 10-times champions of France are going down and they can expect to...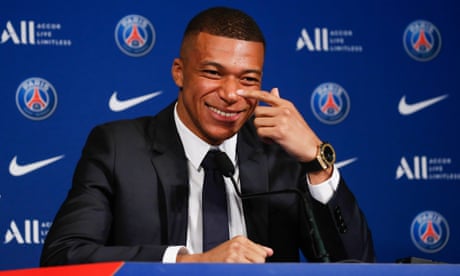 Kylian Mbappé
May 30, 2022
Kylian Mbappé's new contract makes him the most powerful figure at PSG
Paris Saint-Germain are paying Mbappé €250m over three years, but they...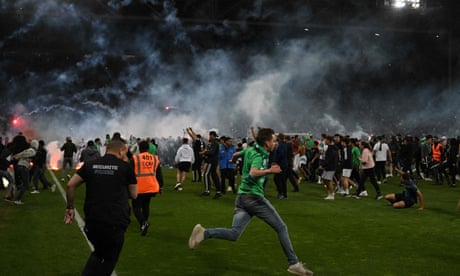 European club football
May 30, 2022
European roundup: Fans storm pitch after St-Étienne lose relegation playoff
Auxerre promoted to League 1 after winning playoff on penaltiesRonaldo's...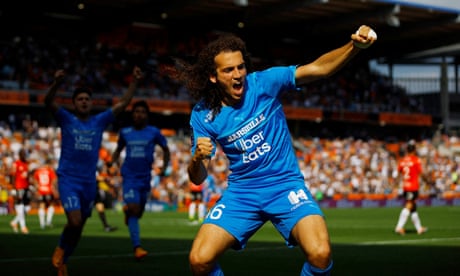 Ligue 1
May 23, 2022
Marseille were the big winners in Ligue 1's topsy-turvy final day
Marseille finished second in the table behind PSG, while St-Étienne...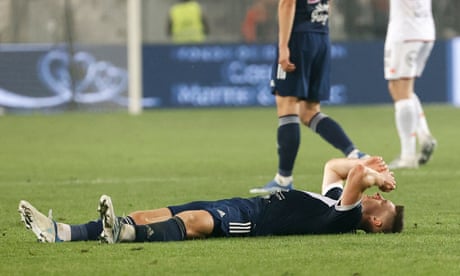 Ligue 1
May 16, 2022
Bordeaux are going down to Ligue 2 and may not return for some time
The six-times champions of France are a total mess. They need to...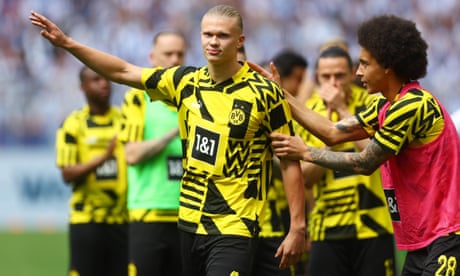 European club football
May 15, 2022
European roundup: Haaland signs off in style while Stuttgart make great escape
Erling Haaland scores in final game for Borussia DortmundLate goal keeps...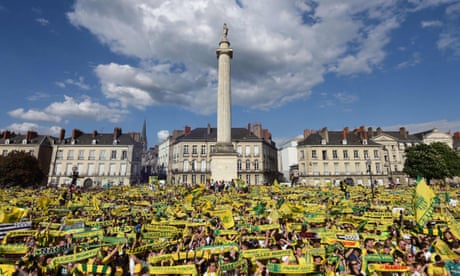 Ligue 1
May 09, 2022
Redemption for Antoine Kombouaré as Nantes win Coupe de France
For a long time Kombouaré has been known as the manager PSG sacked while...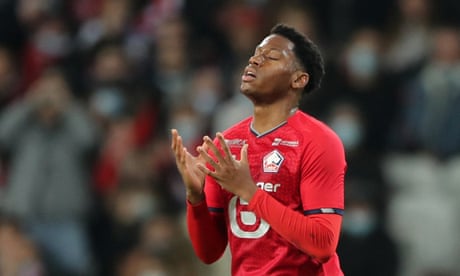 Lille
May 03, 2022
Lille's defence of the Ligue 1 title has gone from bad to worse to disastrous
Lille are 10th in the table after one win in six games. They will be in...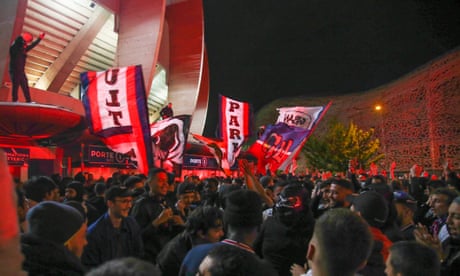 Paris Saint-Germain
Apr 25, 2022
PSG's latest Ligue 1 title feels empty, unsatisfying and unexciting
Despite their lack of challengers, PSG only stumbled to the title. They...