Ligue 1
Football News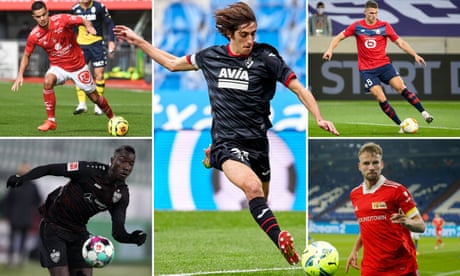 Transfer window
Jan 20, 2021
Ten transfer targets for Premier League clubs from across Europe
Premier League clubs should look to Germany, France and Spain for some...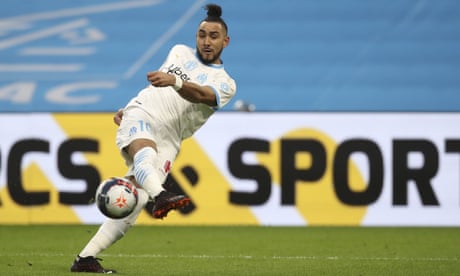 Marseille
Jan 18, 2021
Marseille's title challenge in Ligue 1 has ended before it started
Marseille were fighting PSG and Lyon for top spot in Ligue 1 a month ago....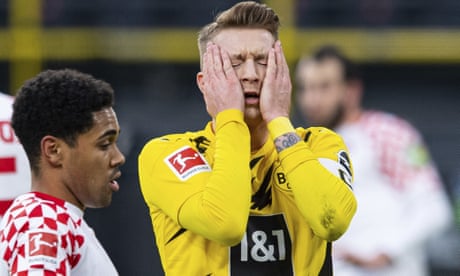 European club football
Jan 17, 2021
European roundup: Dortmund and Leipzig slip up as PSG go top of Ligue 1
Dortmund's Reus misses penalty, Leipzig draw at WolfsburgPSG go top in...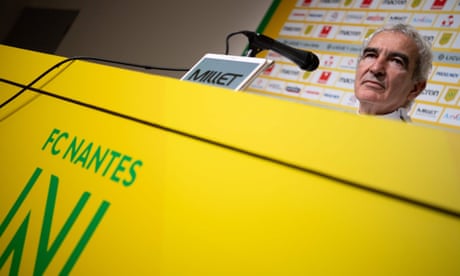 Ligue 1
Jan 11, 2021
Raymond Domenech is back in the game at Nantes. Enjoy the ride
A rusty and eccentric manager working for an explosive president and irate...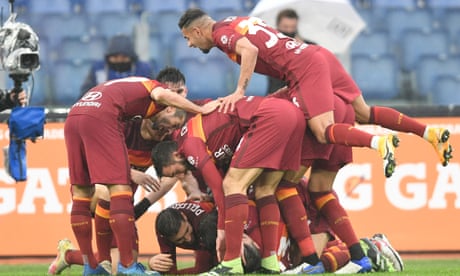 European club football
Jan 11, 2021
European roundup: Conte anger at Inter's late slip, Dembélé set for Atlético
Mancini scored late on for Roma to make it 2-2Dembélé asks to leave Lyon...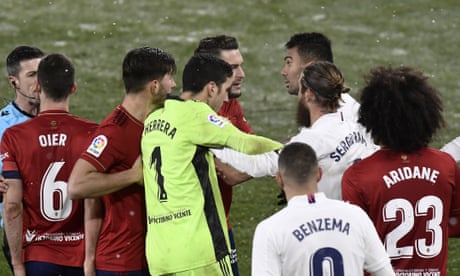 European club football
Jan 10, 2021
European roundup: Real Madrid slip up in snow after Barça thrash Granada
Barcelona claim third successive win for first time this seasonReal Madrid...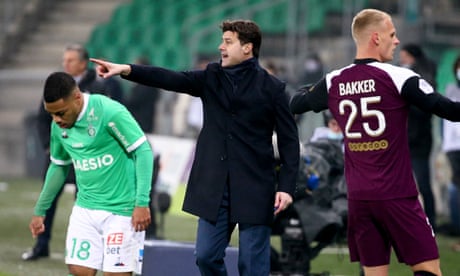 Football
Jan 07, 2021
Mauricio Pochettino begins his PSG spell with a shaky draw at St-Étienne
The former Tottenham and Southampton manager faces of all sorts of...
Barcelona
Jan 07, 2021
Lionel Messi double boosts Barcelona as Pochettino begins PSG reign with draw
Barça win 3-2 in Bilbao, Atlético crash out of Copa del ReyPSG held by...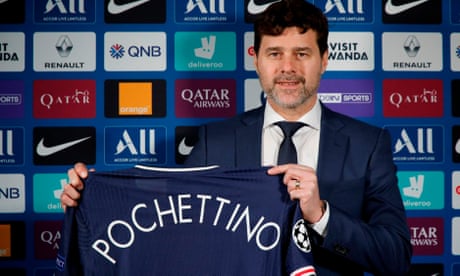 Mauricio Pochettino
Jan 03, 2021
'Win with style': Mauricio Pochettino unveiled as new PSG manager – video
Mauricio Pochettino has spoken as PSG manager for the first time. In an...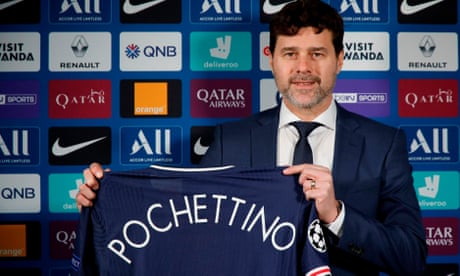 Paris Saint-Germain
Jan 02, 2021
'Mauricio fits perfectly': PSG confirm Pochettino as new head coach
Argentinian returns to club he captained as a playerFormer Spurs manager...